News
Renishaws advanced technology driving manufacturing innovation at the recent NMW 2018 event.
At the recent National Manufacturing Week 2018, Sydney Olympic Park, Australia, global engineering technologies company, Renishaw, showcased its precision measurement and additive manufacturing solutions. The company demonstrated its offering as a manufacturing partner, showing visitors how its measurement technologies can be integrated into a manufacturing process to achieve intelligent machining.
At the stand, visitors got a real appreciation of the vast Renishaw's latest products such as Equator™ flexible gauging system, market-leading metal additive manufacturing systems, high-performance motion control solutions and more. Visitors were able to experience first-hand how Renishaw's solutions enable manufacturers to fully control production processes and boost productivity.
Intelligent process control (IPC) software for Renishaw's Equator gauging system.
The Renishaw Equator flexible gauge is now offered with IPC software, providing the functionality to fully automate tool offset updates in CNC manufacturing processes. Improved capability in precision part machining, reduced setting and process adjustment time, and integration with automation systems are some of the benefits that users can now expect.
Equator gauging systems have helped to improve yield and increase process capabilities of production lines around the world, by providing high accuracy dimensional inspection data next to turning and machining centres, at the point of manufacture. The new larger Equator 500 system now enables the gauging of larger parts, with a working volume of 500 mm in diameter and up to 400 mm in height.
Both Equator 300 and 500 systems are accurate between 5 ºC and 50 ºC at any rate of temperature change, and are capable of scanning speeds in excess of 200 mm/s. Every system is compatible with simple-to-use Organiser operator software, EZ-IO software for automation, and IPC software.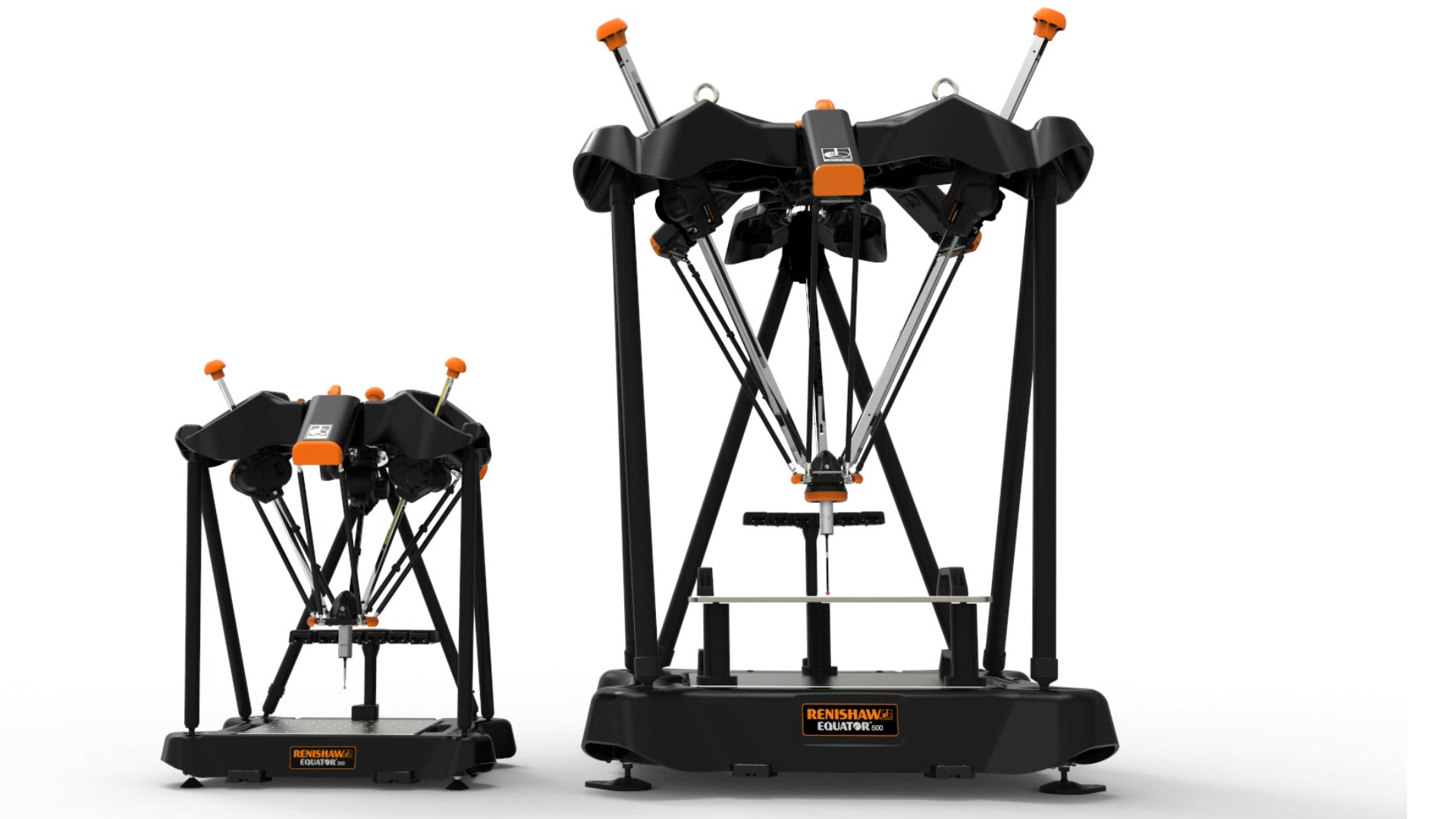 Enhancing the additive manufacturing process chain.
At the exhibition, visitors saw how Renishaw additive manufacturing software and systems works in the production of metal parts. This includes the RenAM 500M system designed for serialised production, alongside demonstrations of QuantAM, the company's build preparation software. Renishaw highlighted the productivity benefits of its new four-laser system, which offers increased productivity in the most commonly used machine platform size.
They showed how metal additive manufacturing technology from Renishaw has helped a team of students from Swinburne University of Technology in Melbourne, to achieve the University's highest ever overall score in the latest Formula SAE competition.
Renishaw experts at the stand discussed how the company's wide range of measurement and high-performance motion control products help manufacturers gain more throughput from existing assets, increase machine automation, reduce manual intervention, reduce rework, concessions and scrap, and increase machine capabilities.
For further information visit www.renishaw.com
Renishaw Oceania contact:
Tel: +61 3 9521 0922
Email: [email protected]
Hits 327